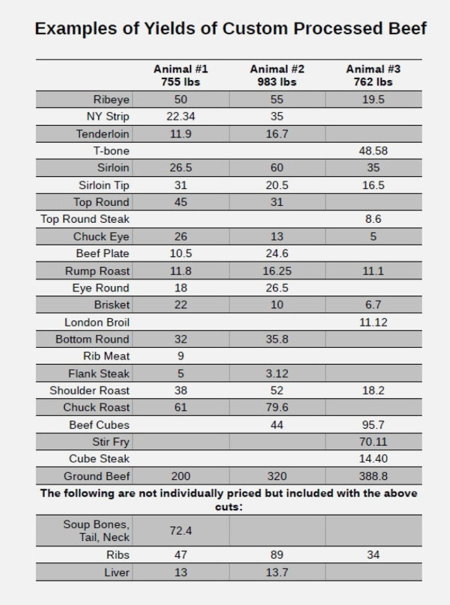 Crossbreeding
The Piedmontese breed is the best crossbreeding alternative in the world today, because of it's superior genetics. It's the temperament, phenotype, and productivity of these cattle that make them a valuable asset in a commercial herd.
Not only are these animals docile and highly fertile, but they exhibit excellent mothering instincts, ample milk yield, and longevity; often producing for greater than nine years. Calving ease is a result of the delay in the manifestation of the double-muscling, usually occurring several weeks after birth. Combined with a light bone structure this results in long slim calves. On average, the birth weight of a Piedmontese calf is 84.9 lbs (38.5 kg).
Piedmontese are known for their high feed conversion and efficiency, and were ranked first for their feed lot performance ratio by the Great Western Beef Expo in 1991. Higher than average weight gains are common, and in some studies, the Piedmontese breed achieved a 4.44 lbs (2 kg) average daily weight gain.
Results from the United States Department of Agriculture's Meat Research Centers Germplasm Evaluation Program, comparing eleven breeds, report that although live weights of Piedmontese were significantly lighter than those of Angus or Herford sires, retail product weight was greater because of the higher dressing and retail product percentage. The unique heritable traits of Piedmontese are passed on in the first cross, meaning that even a 50% Piedmontese will exhibit significantly more red meat with less fat and bone. The report also indicates that Piedmontese are an excellent candidate for use as terminal sire breeds.
Consumers select Piedmontese beef for it's nutritional benefits including lower fat and cholesterol while enjoying a product that is tender and flavorful.